Finding daily activities for your children can be an exhausting task.
Sometimes I'm not sure who needs to get out of the house more – them or me!
I wanted to take this opportunity to share with you one of the Northern Beaches 'Hidden Gems'.
New Leaf Nursery, located off Powderworks road – is just that – a hidden gem.
You see, contrary to what it might seem, it's not just a nursery. 
Hidden behind the gates lays a children's paradise – a kind of 'wonderland'.
As you walk the timber track through the leaves you will find out why…
Charlie and I visited and documented our afternoon at New Leaf Nursery last week – Let us take you on a journey around the track…
---
Charlie's journey around the track
Charlie carrying her bucket on a golf ball hunt. The kind staff at the nursery encourage the kids to find the golfballs and then 're'hide them for the next children to find.
On the hunt…
There are children bikes, shooters and walkers for the children to use.
A gorgeous cupboard filled with books for both children and parents.
The hunt continues…
The chicken house – filled with friendly chickens. The children are allowed to enter the 'Foul House' for an interactive experience. If you're lucky sometimes you are even able to feed them!
Coffee anybody..?

Around every corner another discovery…

It's a cross between junkyard and creative brilliance!

A quick stop by the cubby house kitchen…

Or a quick story in the teepee perhaps…

Some drawing remains from the previous artists.

A quick kiss for the rocking horse & sheep…

A spot of music…

Creative or creepy – still not sure 🙂

Chicks located in a cosy warm room – free for the children to enter and see.
All in all, New Leaf Nursery is such a wonderful place for both children and their parents.  The beauty of this hidden gem is that even when you think you have seen it all – you can be rest assured there is another surprise waiting just around the next corner.
Whilst it does not cost to enjoy the wonderful space they have created, it is a great opportunity to support a local business – they offer a huge range of fruit trees, fresh eggs, chickens and nursery products for your every need.
The staff are incredible & there is a sense of calm that I can't quite put my finger on.
It's worth the journey for those both near and far.
You can find us there Wednesday afternoons sifting our way through its many treasures.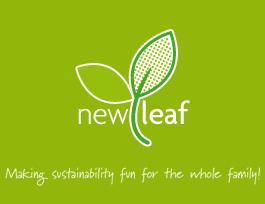 You can follow NLN on both Facebook & Instagram.
– Just click here –